Proper fluid management increases efficiency
Samson is part of a worldwide manufacturer of bulk fluid dispensing packages, fluid inventory and management systems, lubrication equipment, control handles, oil drains, hose reels, extraction and evacuation, specialty fluid dispensing roll-a-round units, shop furniture and various other types of equipment.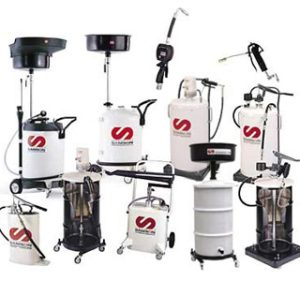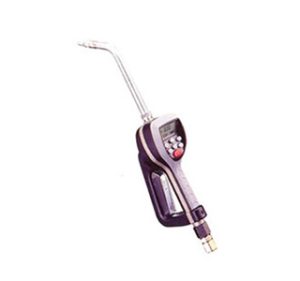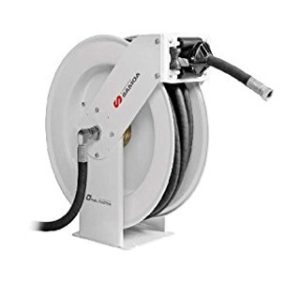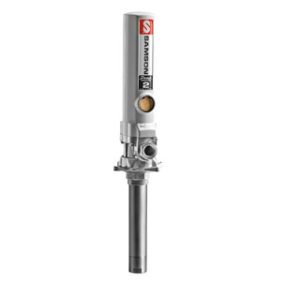 It all starts with the pump; the heart of the system. The choice of a pump requires considering a wide variety of factors so that your system will provide years of dependable service. Samson has engineered a broad offering of pumps to handle a wide variety of applications.
Samson hose reels are available in high, medium and low pressure applications. Different hose capacities for maximum flexibility in selecting a hose reel assembly to match specific need. Samson hose reels are designed with non-restrictive fluid passages and the right hose diameter for each application to provide the quickest material delivery.
Samson control valves are used at the end of a hose assembly to dispense lubricants and antifreeze solutions.
NEX·U·® is a hybrid system that brings you all the advantages of wireless flexibility and hard-wired reliability.
Complete bulk fluid dispensing packages with 140, 230 and 330 gallon CUBET tanks.
Mobile waste oil drains are used for gravity or suction collection of motor oil and gear oil, as well as other automotive non-aggressive A-III class fluids.
Samson offers a wide variety of lever action grease guns to meet the needs of almost any shop. Our grease guns are tough, designed for heavy duty environments, made of cast iron heads for maximum durability, uniform pressure and flow. Grease pumps are available in bucket pumps, pedal action pumps, and filler pumps.
Our construction division can help with picking the right product
We can help with installation of your piping and fluid transfer system.  We can take-off equipment from your plans or draw our own.