Air Quality & Comfort Systems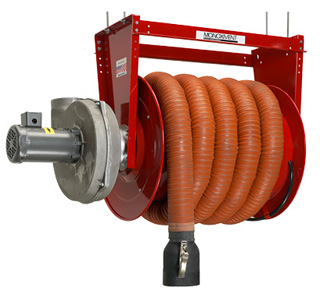 Safety first for productive employees
Ventilation and technician safety is often an after-thought, but the consequences of oversights in that area can be catastrophic.  Additionally, comfortable workers who know that they are valued by their employer stay with the company longer, improving their productivity and company profitability.  We have a variety of options from a various vendors, including custom options for your shop – all to keep your employees safe, comfortable, and productive.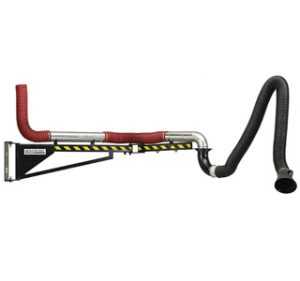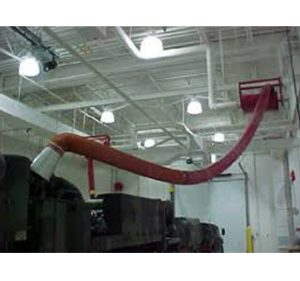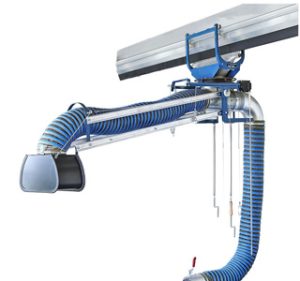 Monoxivent is guided today, as it has been for over 60 years, by Monoxivent's original values: a commitment to product quality, customer service, innovation, business integrity, and a high regard for individual contributions. Monoxivent, founded in 1953, has grown from a small shop to a thriving corporation that looks to carry its momentum into the years ahead. The company, which specializes in source capture systems and products, competes with the nation's elite in regard to vehicle and fume exhaust solutions.
Monoxivent's Hose Reel exhaust systems are the premier solution for vehicle exhaust fume extraction. Hose Reel workshop exhaust extraction systems offer a convenient and efficient method for extracting harmful emissions from all types of working environments. Hose Reels are either Motor Operated or Manual Spring Retractable. The Reels are offered in standard 4-, 5-, 6-, and 8-inch exhaust removal hose diameters. Oversized Hose Reels within the XL SERIES are offered with 24″- and 36″-diameter drums. The XL reels accommodate between 8″ and 18″ diameter hose. The Reels are supplied completely assembled and ready for installation. The reels may be connected with ductwork to a central exhaust system or smaller reels may be supplied with a direct mount fan. Whatever your type of vehicle exhaust removal system you require, Monoxivent can help you effectively remove the fumes.
At EnergyLogic, we make products and offer solutions that not only save energy (and money) but increase your facility's efficiency by creating a safe, comfortable place to work, where employees are even more productive. We sell only the best, top-of-the-line waste oil furnaces and HVLS fans. But we don't stop there. We also listen to you to uncover what's important, then design a custom configuration of our equipment focused on the specific requirements of your independent garage, car dealership, airplane hangar, fitness center, farm, or even house of worship. We have solutions for literally dozens of industries. And a custom configuration just for you!
With more than 18 years of design experience, the EuroVent team knows what is needed for a safe, efficient, and professional yet economical exhaust removal system. In fact, EuroVent is the only vendor approved by all major vehicle manufacturers in North America.
Providing service for the automotive, heavy-duty, and industrial markets, our suite includes overhead rail systems, overhead telescoping systems, overhead fixed hose recoil-style reel systems, and underground disappearing systems. We don't stop there — we also offer a line of the highest performing professional High-Volume Low-Speed (HVLS) fans, backed by extensive research and testing.
For over 35 years JohnDow Industries has served the automotive aftermarket by providing high quality, innovative products and backing them up with exceptional service and support. Their belief is that partnering with customers in this way fosters long term relationships and success.
We can retrofit your existing shop or design a new service center.
We have many standard and custom options to meet your most challenging applications.  Let our design team help you figure out your best options.